School Holiday Program
During the School Holidays PCYC conducts a holiday program for 5-12 year olds. FULL payment to be made to confirm Child/ren's booking.
Day: Monday to Friday Time: 9:00am-4:00pm Age: 5-12 Cost: From $20.00 per child per day
/images/School-Holiday-Program-April-16th-27th-2018.pdf
DINING WITH FRIENDS - Brighton Civic Centre
Dining with Friends provides a free space for parents and guardians and young people, children and families to connect, spend time together and have some fun.
Evenings involving young people and their families getting together in activities to socialize, giving an opportunity to strengthen their relationships and contributes to building resilience.
Young people and their families participate in structured, well supervised activities, promoting an atmosphere of positive peer support and providing an opportunity to access assistance, support and guidance.
First Wednesday each month 6.00pm - 7.30pm FREE
YOUTH FUTURES PROGRAM
Bridgewater, Gagebrook and Brighton Youth Futures is a service that caters for 11-16 old who live, attend school or work in the area. Youth Futures runs a drop-in service which is listed below. A fun filled program also operates during the school holidays.
The Youth Futures program provides structural programmes and professional coaching clinics. Midweek futsal and basketball teams compete in various rosters.
Mondays and Wednesdays 3.00pm - 5.00pm Free of charge.
Free bus delivery home Gagebrook residents only
HALL HIRE
A new exciting addition to the club is the huge Jumping Castle. Available for hire the Castle will provide countless hours of fun for the kids. Already a huge hit with the Outside School Care Program. Great for birthday parties @ $100 per hour. Please contact the Club for availablitity and bookings 6263 5277.
ZUMBA
Zumba fitness is the only Latin-inspired dance fitness program that blends red-hot international music, created by Grammy Award winning producers, and contagious steps to form a "fitness party" that is downright addictive. Our classes are available for people of all levels.
Zumba is now held at Weily Park, Bridgewater
Mondays 5:45pm- 6:45pm
Wednesdays 5:15pm-6.15pm
Cost $8.00 for Adults & $5.00 for Children MEMBERSHIP Child $10.00 Adult $20.00
For more information please contact Jo Gallaher- 0418 990 691
PCYC TODDLE TIME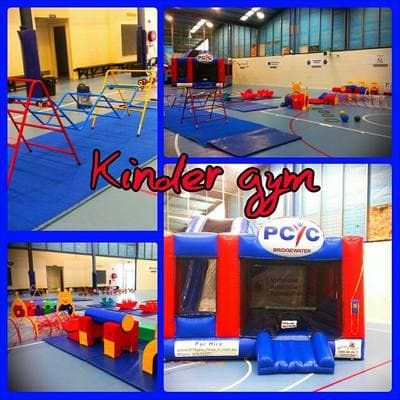 Bring your Child/ren along to enjoy the use of all equipment that is set up in the hall and have fun jumping on the jumping castle. We ask that Parent/Carer supervision is maintained at all times for the safety of children.
Wednesday: 10:30am-12:00pm
Age: 0-5 years Cost: $2.50 per child
MOBILE ACTIVITY CENTRE
The Mobile Activity Centre (MAC) travels to various areas to provide Sport and Recreation activities for youth including basketball, volleyball, hockey, football, cricket and more.
The MAC visits a number of areas from Gagebrook, New Norfolk, Kempton and beyond. The MAC can also be booked for special events such as regattas, school fairs, shows etc.
Mondays 3:15pm-4:30pm Herdsmans Cove Primary School & Wednesdays 3:15pm-4:30pm Tottenham Park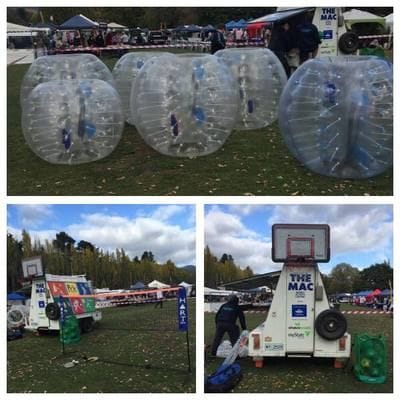 WEIGHT / AEROBIC CIRCUIT GYM
A comprehensive weight / aerobic circuit gym
is available for members 14 years and over.
The gym is designed to increase the heart rate as well as muscle toning. Personal Trainer available for inductions and programs.
Memberships $10.00 Child $20.00 Adult per year and $3.00 per session
Open Mon-Fri from 9:00am
SELF DEFENCE TRAINING
Each of these disciplines offer self-defence skills, training, controlled development and fitness training, whilst promoting personal confidence.
JUDO
Judo literally means "soft", "gentle" or "flexible way". Judo is a sport that was founded by Jigoro Kano in 1882. It became the first Asian event in the Olympic Games in 1964. Jujitsu is a non-sport version from which Judo derived. Accredited coaches and member of Judo Federation of Australia.
Mondays:
Beginners Class 1(mainly 5/6 to 8yrs) This class will solely focus on our smaller and new Judoka and will be from 4:00pm-5:00pm
Beginners Class 2: 8/9 to 11 yrs This group will consist of older beginners and those who have graded and will begin at 5:15pm- 6:15pm

Intermediate Class: This group consists of our older and more experienced competing members, this class will commence at appoximately 6:15pm-7:15pm ($4.00)
Thursdays:
Senior and Beginners 6:30pm-8:00pm ($4.00)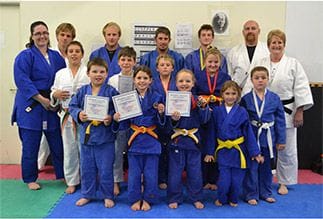 BOXING
You may improve your health and have a physically fit body by getting into a boxing training fitness program. This is the best way for you to have a stronger body and gain confidence. Boxing workouts can help you to be at your best fighting form as well. Many people see positive results from boxing training. You may build stronger and more defined arms and legs. Fights can also be organised if you wish.
Monday: 4:00pm-4:30pm U/14 (Please NOTE any child/renunder the age of 10 will need a Parent/Guardian) 4:30pm-5:30pm 14 and Over
Wednesday: 4:00pm-4:30pm U/14 (Please NOTE any child/ren the age of 10 will need a Parent/Guardian) 4:30pm-5:30pm 14 and Over
Cost: $3.00 per session
PUNCHFIT- 'LAUNCH IT' Ladies Achieving Uniting 'N' Choosing Health
Bridgewater PCYC have put together a new and exciting propgram for the Women of Bridgewater, Gagebrook and surrounding areas.
This program will entail a combination of PUNCHFIT, gym sessions, social games and also some incredibly useful information sessions regarding your health, lifestlye and beneficial knowledge for your whole family.
LAUNCH IT is available for women, especially mothers who are looking for time out to take care of themselves. We can accomodate for children if required but spaces are limited. Transport can also be provided.
Monday: 11:00am- 12:00pm
COST: FREE
OUTSIDE SCHOOL HOURS CARE
For children aged 5-12 years. They are supervised while participating in a range of activities we offer from sporting activities to arts and crafts. The kids have full use of the facilities and use of the jumping castle. Free pick up from East Derwent, Herdsmans Cove, Gagebrook, Northern Christian Suburbs and Bagdad Primary. Please note that children attending need to be booked in and enrolled at the club, please see below attached enrolment form. YOUR CHILD/REN WILL NEED TO COMPLETE AND PAY MEMBERSHIP & ENROLMENT FORMS BEFORE COMMENCING THIS PROGRAM. Payment for child/ren attending needs to be PAID on pick up!
DAY AGES COST TIME
Tuesday 5-12years $5.00 3:00pm-6:00pm
Thursday 5-12 years $5.00 3:00pm-6:00pm
Friday 5-12 years $5.00 3:00pm-5:00pm
Bagdad Primary $8.00 per child
/images/OSHC-ENROLMENT-FORM.doc
BIRTHDAY PARTIES
The club is available for hire for weekend birthday parties. A fee of $100.00 per hour will give you full use of the clubs equipment, kitchen area, BBQ area and the jumping castle.
To confirm your booking; a deposit of $50.00 must be paid and FULL payment to be made prior to the party. Sorry NO EFTPOS
Available times for party booking are: Saturday & Sunday: 11:00am-1:00pm & 2:00pm-4:00pm $200 for 2hour party.
Please see attached the Brochure with all requirments for birthday parties.
/images/Birthday-Parties-Brochurenew.pdf
SPORTS ROSTERS
Men's Basketball- Monday nights
Mixed Netball- Wednesday nights
Games are played at 6pm, 7pm and 8pm. Throughout the year there is 3 rosters that are ran, if you are interested in playing in these rosters please contact the club for further information.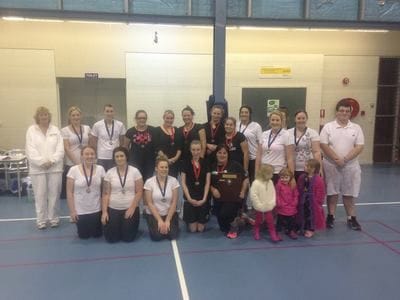 BRIDGEWATER PCYC ACTIVITY ROSTER
/images/2018-APRIL-Updated-ACTIVITY-ROSTER.pdf